Famous Dave's Makes The Best BBQ Ribs Throughout Westland MI
Why Come to Famous Dave's for the Best BBQ Ribs in Westland?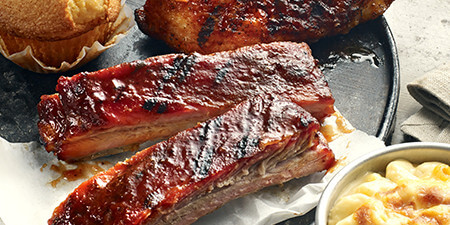 Having the "best BBQ ribs" is a claim a lot of restaurants will make. Heck, every granddaddy in the south can say the same thing, and we're betting they've all got some pretty great recipes to show for it, too. But when it comes to the actual best, the proof is in the pudding, as they say. Not Famous Dave's renowned bread pudding, specifically, since we're talking about ribs ... but you see what we mean.
Seriously, though, our restaurant and catering company has a top-shelf reputation for their amazing, low-and-slow cooked ribs, brisket, pulled chicken and pork, and more. To date our restaurants have won more than 700 awards around the nation, handily putting us in first place when it comes to the people's choice for the Best BBQ Ribs.
---
The Proof Is in the (Not-Bread) Pudding

We know you're a savvy consumer, and we know you don't want to just take our word for it when we say our ribs really are the best. So we'll let our many, many commendations speak for themselves.
We have won 10 Restaurant of the Year awards and our Blue Ribbon Restaurants have garnered three Franchisee of the Year awards as well. But even more important than that to us is the love we get from our fans, who have designated us Detroit's Best BBQ (ClickonDetroit.com 4TheBest 2006-2016).
This love has enabled us to open numerous franchises in Michigan, Ohio and Illinois, and we can safely say we're living our mission to be famous, be real, kick butt and have fun.
If you're looking for ribs you know will qualify as the best, don't look any further than Famous Dave's. Our numerous awards and medals, the awesome press we receive on a daily basis and a small army of devoted rib-lovers all serve to demonstrate our expertise and unbeatable abilities. Not only to cook ribs, but to please those we care most about: our customers.
---
Don't Wait To Try Our Critically-Acclaimed Ribs
If you're ready to try the world's best ribs, come on in today. Don't wait any longer for that just-like-dad-made-them experience. Our deep love of barbecue, combined with our pursuit of excellence in every ingredient and every recipe, has earned us the right to say we truly are the best. And we want to share that excellence with you. After all, our story's no fun if you're not part of it. Want to learn more about our ribs, our catering options and how we work? Feel free to give us a call today, or just spend some time clicking around our site. We don't promise it won't make you hungry, though.
---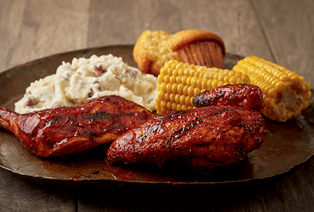 Dine-In
You're never too far from Detroit's best barbecue! Famous Dave's in Detroit has four great locations to satisfy your BBQ cravings. Our local barbecue restaurants feature craft beers, award-winning barbecue and an amazing dining experience in a fun and kid-friendly atmosphere.
---
Stop in today and see what the buzz is about with the Best BBQ Ribs throughout Westland!
Famous Dave's Locations