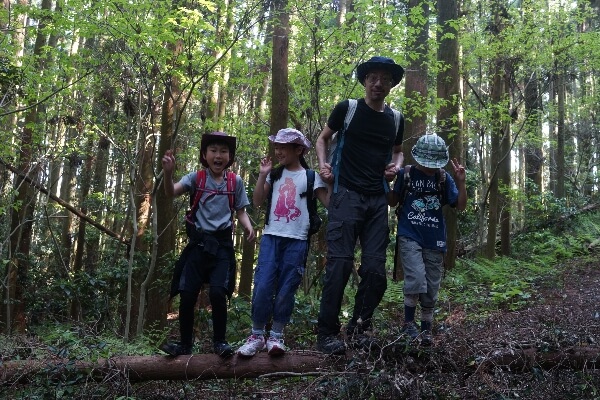 With the recent shift in weather and the kids heading back to school (or maybe heading to their laptops for digital school), fall is finally here for the year. Some people feel the slightly cooler breeze and run indoors.
Avoid that urge!
Fall is a great time to get outside and enjoy yourself before the weather truly turns cold. Put on some pants, grab a hoodie, gather up some close friends or family, and head outside for some fall fun outside. When you are on your outing, don't forget to grab some takeout from Famous Dave's so you and your people can focus on having a good time without worrying about the meal.
Keep reading to get our top suggestions for fall family outings.
1. Fun at a You-Pick-It Farm
Fall means harvest time for farmers. This is important for the annual crop haul, but for you this means a fun time out! You-Pick-It farms are your chance to bring the family out to select your own apples, pumpkin, berries, and more. Most people dread going to the grocery store to pick these same things - especially the kids. But when you get the chance to choose your own right from where it grows, it becomes much more important.
2. Go for a Road Trip
With COVID still going strong, road trips with family or friends have become even more attractive. Take in the natural beauty of the changing colors of the leaves while driving to your get-away destination. Enjoy the chance to spend chatting, singing along to music, or playing car games as a nice change of pace. Then when you arrive, the real fun starts. With trails to hike, camping spots, and beautiful state parks to explore, you will have your pick of locations to enjoy the outdoors before it gets cold. Don't forget to grab some carryout on your drive out or back home to save you the trouble of cooking.
3. Bring Out the Competition! Runa 5K
Fall is a good time to get into healthy habits before winter comes. It is easy to maintain a routine once you have it rolling, plus it's easier to run in cooler weather instead of the summer heat. Competition is a great motivator for your fitness. It doesn't matter what other people do, run against your own times. Don't forget, when you do a 5K, there is always the celebration afterward!
4. Warm Up for the Big Game by Tailgating
Football is a fall tradition for fans and athletes alike. Turn the game into a party by hosting a tailgate. Invite your friends for some BBQ and beers or choose some family time with fun games, good food, and good times. Don't hold back - get dressed up, paint your faces, and live it up while you can! Read our article for more tips on BBQ tailgate parties.
Save Yourself the Time and Trouble by Getting Excellent BBQ Carryout
Enjoy the outdoors for one last season. Find an outing you, your family, and your friends can all enjoy. Don't forget to consider your meals. Famous Dave's has you covered with great BBQ choices all available for carryout. Avoid cooking on the road or slowing down the party by getting your food on the go.