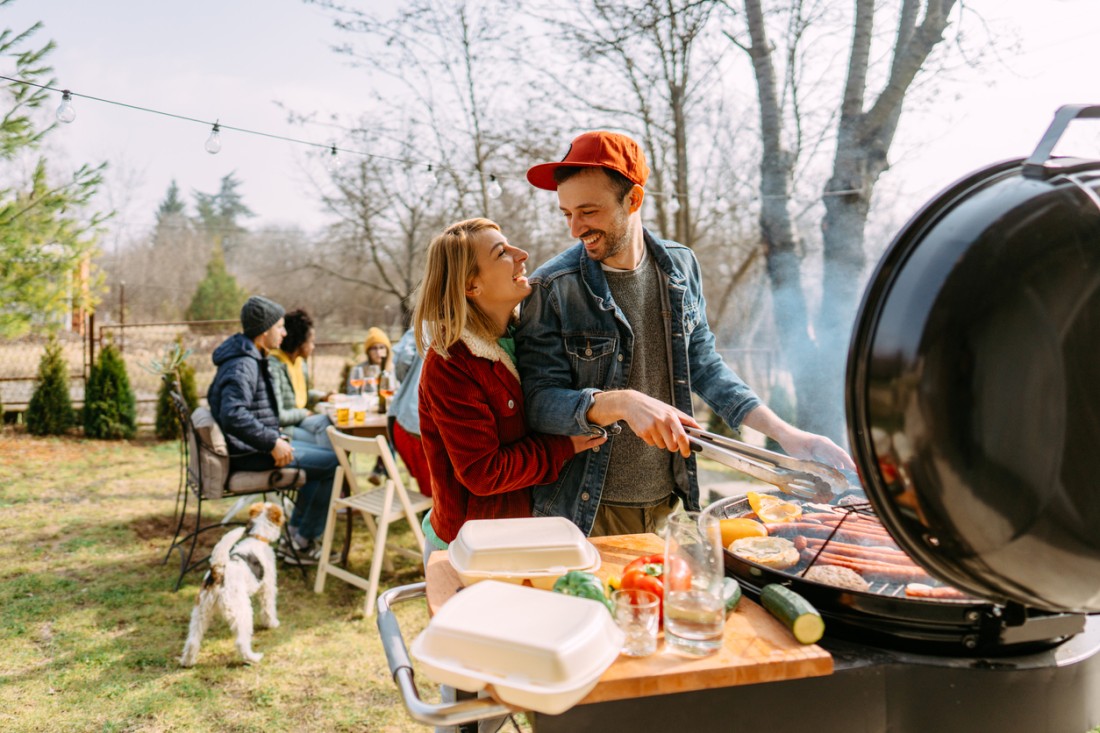 The summer season will always provide the perfect opportunity to try some new bbq dishes and grill outdoors. From enjoying the sunshine with friends to just soaking in the beautiful day in front of you, grilling is a pastime that brings everyone together.
Though you may have been grilling for years, there are always ways to improve your craft. Perfect your grilling technique this year and ensure that your BBQ catering is to die for. Here we've provided you with some tips and tricks to try out the next time you put on your apron and light up the grill. Take a look.
Use the Right Tools
If you want to get the right results with your bbq dishes, you need to ensure you're using the best grilling tools. There are few tools that will help hone your skills including:
A pair of long handled tongs - these allow you to easily turn and position the meat without worrying about burns or heat rash.

A temperature probe - check if the meat is cooked all the way through without having to cut into it and risk drying it out.

Use a homemade herb brush - by attaching herbs such as thyme and parsley to the end of a wooden spoon, you're able to season the meat evenly and effectively.
Marinate to Magnificence
To ensure that your meat provides an instant hit of flavor, marinate the different pieces. Marinating your meat the night before ensures that the different flavors are soaked up properly. Be sure to shake off any extra marinade before grilling the meat. If the marinade contains oil, the meat is far more likely to burn or flare. This can ruin the delicious flavor that you are hoping for when cooking your meat.
Choose Your Charcoal
When you are preparing your outdoor grill, choosing the charcoal will have an impact. There are lots of different types including lump charcoal and briquettes. The former will burn rapidly with a total burn time of just under one hour. This is great if you are cooking a variety of different types of meat. The latter will burn slower and last for up to three hours. As such, it's the perfect choice for grilling roasting joints.

Charcoal can also impact the different flavors in your meats. This depends on the tree that it is sourced from. For instance, charcoal from oak trees will provide gentle caramel flavors to your meat. In contrast orange wood coal will provide a marmalade flavor that goes well with meat such as duck.
Let The Meat Rest
Once you have grilled your meat, it's a smart choice to let it rest for a few minutes. This gives it time to reabsorb any juices and become a little more tender. You can rest your meat on a warm tray covered in foil that is left away from direct heat. Leave bigger cuts for longer.
Why Does Grilled Food Taste Better?
Many people claim that grilled BBQ tastes better, but why is this? Part of the reason is that what we perceive as flavor is largely the aroma of the meat. Essentially the smell of grilled food makes it taste even better. Even bbq side dishes such as peppers can taste better when grilled. Another reason is the fat, which is oxidized throughout the grilling process. This provides a delightful aroma that is impossible to resist and guaranteed to tantalize the taste buds.
Take your grilling to the next level by implementing some of these tips and tricks into your next backyard barbeque.