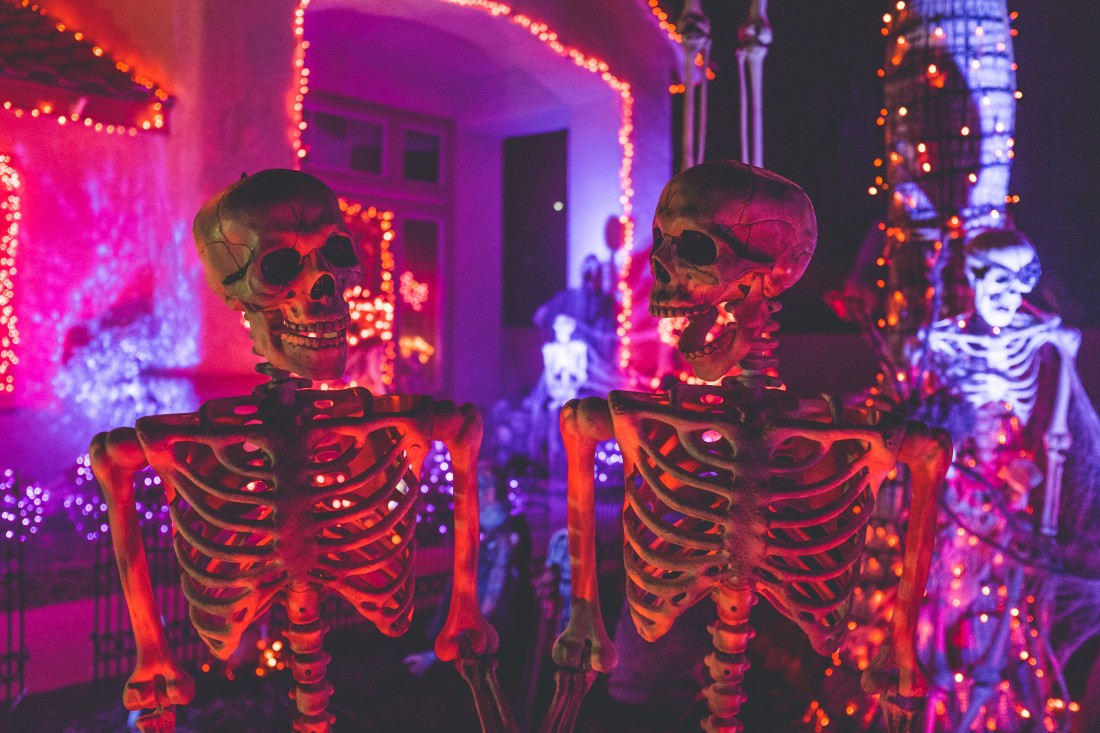 Halloween is just around the corner now and it's time you started planning for any parties you might be throwing. Let's get spooky! With the help of Famous Dave's, you can make your Halloween party everyone's favorite event of the year. There's no other time of the year you can celebrate the creepier side of things then October 31—making for an excellent opportunity to get together, watch scary movies, eat sweet treats, and enjoy each other's company.
So how do you go about preparing the best Halloween party? Keep on reading.
Get Your Invites Right
The first thing you need to get sorted out is your invitations. You want these done as soon as possible so everyone can prepare and clear their calendar for the night. Your goal when it comes to invitations is to get everyone excited and in the spirit of creepy, spooky, and ghoulish. By promising a party to remember, each guest invited will surely turn out in their best and most creative costume, donning unique appetizers, and clever drink recipes.
Keep in mind you want the invitation to reflect your ideas for the party, so if you want people to take it seriously be sure to make your invitation look the part. It's Halloween, get creative and have fun with it.
Bring Out The Costumes
Every year there are so many new exciting costumes and themes to play with and you shouldn't tie yourself down to one idea. Getting in costume for Halloween is a big part of the fun, especially if you're planning to go as characters from some of the bigger shows and movies this year.
Get ready with some of these suggestions:
Stranger Things cast members

Maverick & Goose

Tiffany & Chucky

House of the Dragon

The Scooby Doo gang
Get The Catering Taken Care Of
It's not a party without great food, but why spend all day working on a meal when you can have the party catering done for you by Famous Dave's? There are all kinds of meals and platters you could be serving at your party and no one would soon forget. No matter how much planning you do for your party, your guests will have a hard time if there's no food to keep them going—so you might as well go all out!
Catering Options from Famous Dave's
Catering with Famous Dave's means an award-winning menu with great customer service. We're passionate about your catering needs and wake up early to make your event's meal from scratch. If you choose, our caring staff will even stick around after your Halloween party to clean up—giving you time to enjoy the event and eat amazing food.
From starter platters and vegetarian options to BBQ entrees and BBQ bundles, Famous Dave's takes care of each of our catering customers as if you were sitting in our restaurant. Take a look at some of our options:
Ribs

Brisket

Pulled chicken

Hot link sausage

Mashed potatoes

Creamy coleslaw

Mac & Cheese

Cedar Plank salmon

BBQ salad
Halloween Party Catering with Famous Dave's
Regardless of which option you choose, Famous Dave's knows how to get the party started and keep it going all night long. Your Halloween season should be spooktacular, and now with catering from Famous Dave's it can be. Contact us today to book your party with us and make your party fun, delicious, and hassle-free