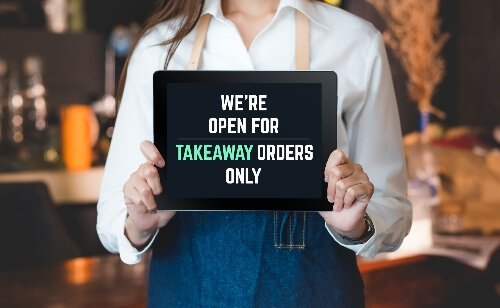 The world looks different now than it did in November of 2019. In many places, schools have closed for the year, much work is being done remotely, and dining out is not an option. Many challenged businesses have had to close their doors, some even went out of business. Restaurants have been hit particularly hard. But we are still here. Use this resource to get info on restaurant guidelines in your state updated daily.
Famous Dave's: Open for Business
Luckily, Famous Dave's is still open for business. Though our in-house dining has been paused to follow state and national guidelines, we are still open as a takeout option. We continue to offer our high-quality, slow-cooked meats, fitting sides, and the signature sauces that made us famous.
Safe Steps to Protect Customers and Staff
Here at Famous Dave's, we want everyone to enjoy themselves. For us, that means taking care of the health and safety of our staff and our customers. We monitor the USDA, the CDC, and the FDA - all of which point out that takeout dining is safe.
We also take measures to encourage safety in our kitchen. To protect our safe workplace, we:
Ask workers to stay home if they are sick
Practice social distancing with six feet between workers whenever possible
Instruct workers to wash their hands throughout their shifts thoroughly
Routinely disinfect surfaces
Take it Easy with Takeout
There is a lot of uncertainty in the country right now. Many people who usually get out are stuck at home. Take some time off from prepping and cleaning up after cooking with takeout. Get some fresh air on your drive to pick up your meal then take it easy when you get home.