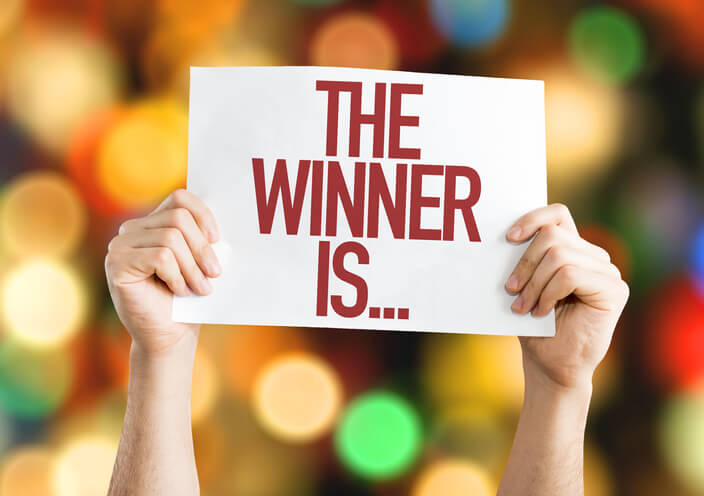 At Famous Dave's, we're proud of what we do. From our restaurants to our sauces, we pride ourselves on great service and incredible flavors. But don't just take our word for it. We've won many awards over the years, cementing our status as expert pitmasters.
With over 700 awards to our name, here are just some of the awards Famous Dave's has won.
1st Place - American Royal Barbecue Sauce Contest
American Royal's Barbecue Sauce Contest is one of the most coveted awards for pitmasters. We were first awarded this honor in 1995, which marked the start of our award-winning journey.
Our barbecue sauce is one of the things that makes our menu so special. Having it recognized confirms that it's not only a big deal to us but also our customers.
Best Ribs in America - People's Choice Awards
In 2011, we were beyond thrilled to be awarded 'Best Ribs in America' at the People's Choice Awards. It's a testament to our hard-working Traveling Rib Team and the amazing work they do. These competitions are tough, so to win one is an incredible achievement.
Any pitmaster will know the value of having perfect cooked ribs in their arsenal. If you haven't tried them yet, make sure you head to your nearest restaurant and try our award-winning ribs for yourself.
Best BBQ Sauce - Best In The West Nugget Rib Cook-off
As one of the largest cook-off events in the country, it was a huge honor to be awarded 'Best BBQ Sauce' at Best In The West Nugget Rib Cook-Off. To win an award at this prestigious cook-off goes to show we know what we're doing when it comes to barbecue.
We take part in competitions all over the country, and to win Best BBQ Sauce at one of the most well-known cook-offs is pretty special. We can't wait to take our award-winning sauce to even more competitions over the coming years.
Top Barbecue Restaurant Franchise
With over 180 locations across the country, we're still amazed at the household name Famous Dave's has become. Winning the Top Barbecue Restaurant Franchise is an amazing award to have won, recognizing our hard work to build a successful franchise that people are proud to work for.
Even our franchisees win awards! Alejandro Orozco won the Franchisee of the Year Award back-to-back in 2017 and 2018!
The future is bright, the future is Dave's
We know that life isn't about winning awards, but it's always incredible to be recognized for the hard work we do. With more than 700 awards to date, we're excited to see what the future holds and what other accolades we can bring home for our teams and our customers.