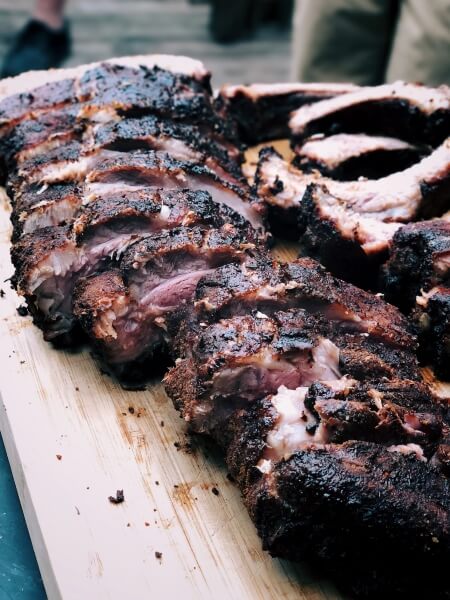 There is no denying that the past year or so has been incredibly difficult for employees and businesses worldwide. Consequently, it is important to show some appreciation for everything your employees have had to go through and the loyalty they have shown your business.
Most businesses will find that team building is very much needed considering that most people will have been working remotely over the past 12 months. What better way to get everyone's spirits high than by enjoying a return to work celebration at Famous Dave's?
Why Team-Building is Important Now
Team building is critical for businesses at present. No matter what industry you work in, you are likely to have experienced many different disruptions due to the pandemic. For example, a lot of businesses have had to shut their doors because of social distancing restrictions. There are then the financial effects of COVID-19, as well as the different health and safety regulations that need to be adhered to. As a consequence, social anxiety is higher than ever before. Plus, a lot of workers feel distant because they have spent so much time at home.
As a result, it is important to get that bond back so your team has the right morale and can work together effectively. After all, if your team cannot work effectively together, your company will struggle to reach the heights that you need to succeed during these difficult times. Plus, team-building activities also help employees feel appreciated and secure in their job, which is more important than ever before.
Why Famous Dave's is Right for Your Employee Appreciation Day
When choosing a good activity to do together as a team, it can be very difficult to keep everyone happy and choose something that everyone will enjoy. However, one thing that we all like is good food, right? Coming to Famous Dave's is a real treat, and it shows your employees that you want them to enjoy a real treat. Plus, it can easily be combined with any other team-building activities that you may have in mind.
Call us today to book a return to work celebration at Famous Dave's
No matter whether you want to make the most of a tasty and reliable catering service or you are looking to dine-in with all of your team, Famous Dave's is here for you. We are known for the delicious BBQ food that we serve, so you can be sure that all of your employees will have a smile on their face, which is exactly what is needed at the moment. You can even order online!