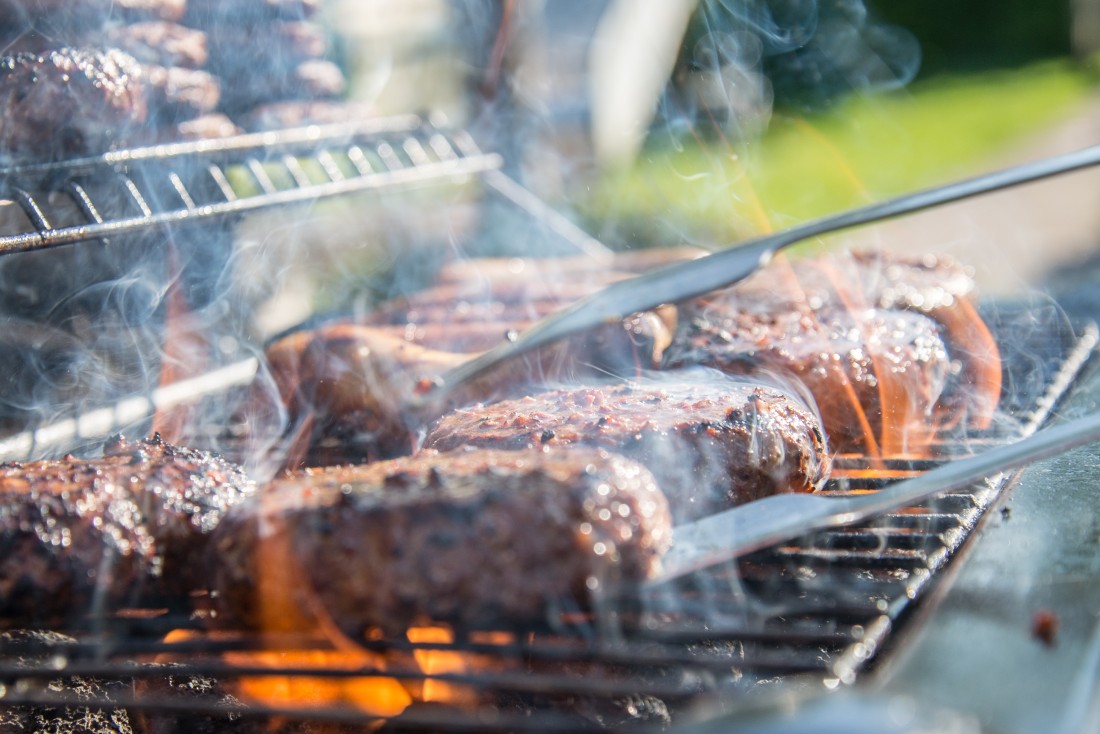 Grilling and hosting a BBQ is a fun and delicious way to entertain and feed your guests. However, there's more to it than simply turning on the grill and hoping for the best. Instead, there is outdoor bbq and grilling advice to review that will help ensure you find success with this task.
Here you can look over our guide to grilling to learn some advice, cooking techniques, and best practices to ensure your bbq gathering is a success and that your bbq dishes turn out the way you desire.
Necessary & Proper Grilling Tools
There are proper tools you should use when you're grilling to ensure the best outcome. There are some that may be familiar to you and others that you may not have thought you needed but do. Some BBQ-specific tools you should be using include the following:
Brush and scraper

Handled grill basket

Thermometer

Tongs

Spatula

Grill lights

Gloves
Do's of Grilling
Begin by learning the difference between direct-heat and indirect-heat grilling. Direct heat is best for quick-cooking foods like vegetables and thin steaks, while indirect heat should be used for racks of ribs and large roasts. Always allow the grill to fully pre-heat and be good about keeping the grill gate as clean as possible. Turn your foods one time only if you can and use a thermometer to your advantage. Before serving, let your meats rest, and then be sure to keep up with regular grill maintenance.
Don'ts of Grilling
There are also some grilling don'ts that you should follow and adhere to as part of the ultimate guide to grilling. For starters, always take your time and never rush the process. Additionally, never skimp on the ingredients or cut into meats to check for doneness. When doing this, you diminish the amount of juiciness your meat will produce for the final product.
Additionally, you never want to get caught without enough propane—always keep an extra propane tank handy. We also suggest never throwing a piece of steak directly from the fridge onto a hot grill—ensure a proper even cook by first bringing all foods to room temperature.
Additional Tips & Tricks
There are some additional tips, tricks, and pieces of information to be aware of as well when it comes to our guide to grilling. Take the time to get to know your grill and wait a few minutes before you use it.
What Temperature Should I Cook Chicken At?
When cooking chicken you should have a grill between 350 to 450 degrees but when cooking steak or other meats it should be a temp that's between 450 to 500.
Should I be Monitoring My Propane Tank?
You should absolutely monitor your propane tank so you know how much is left. This will save you from running out on a whim. Generally speaking, a propane tank is qualified to be used for ten to twelve years from the date of manufacture.
How Often Should I Clean My Grill?
After each grilling session you should clean the grill grates and when you notice the grill needs to be cleaned, take the time to clean it. Perform a deep clean twice per year and clean the entire grill about every two months. You can use vinegar to clean your grill and scrap off the grime with a balled-up piece of aluminum.
Are There Any Food Items I Shouldn't Put on the Grill?
There are quite a few food items you shouldn't put on a grill for safety and taste reasons. Whether it be the grease the food produces or the way in which the grill can dry out food, you should always look into whether your meal should hit the grill. These items include:
Filet mignon

Pizza

Salmon

Peeled shrimp

Shish kebab

Flaky fish

Pork chops

Bacon