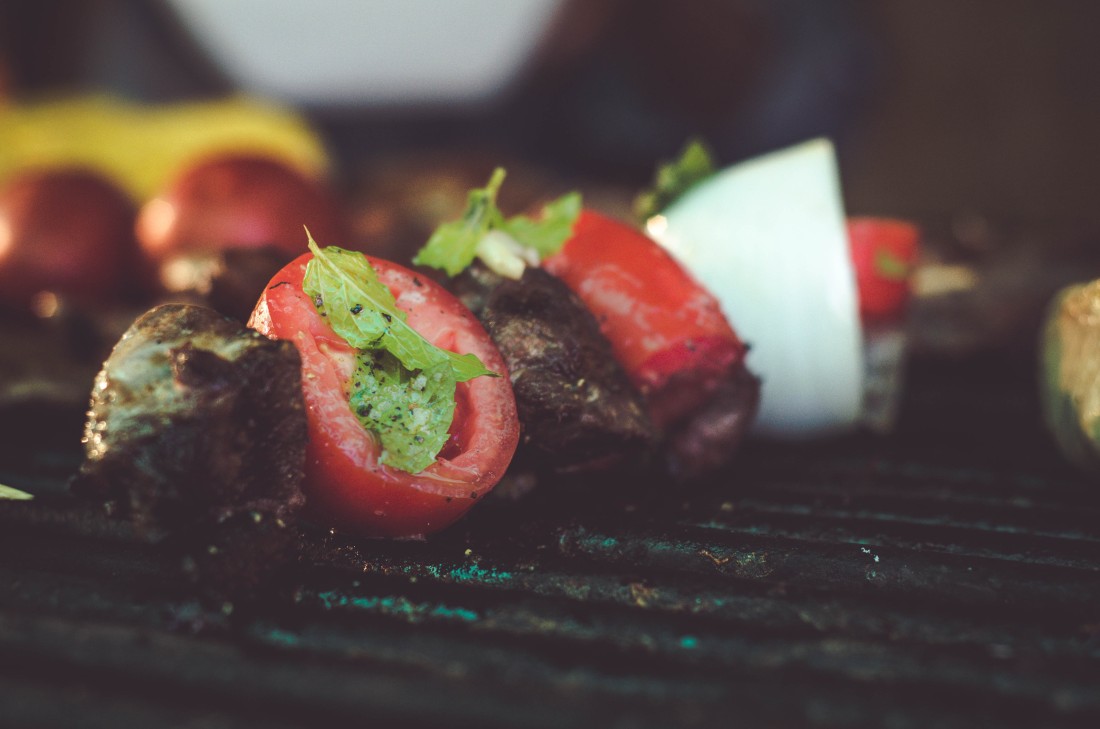 No Fourth of July BBQ catering plans are complete without the right bbq side dishes. Choices like this are the perfect way to whet the appetite of guests without filling their stomachs to the brim. Here are some tasty choices that should be included in your plans this Fourth of July
Grilled Chicken Wings
Grilled chicken wings are a perfect appetizer for a range of occasions and will always fit well with Fourth of July celebrations. This dish is the perfect blend of sweet and smoky with just a touch of spice thrown into the mix. This appetizer is also easy to prepare for an outdoor grill. The trick is creating the perfect glaze. One option would be an apricot-bourbon glaze that will provide the taste of summer.
You will need:
Apricot preserves

Bourbon

Fresh lime juice

Sriracha
You can also add sriracha for extra spice. Whisk the ingredients together and glaze the wings before leaving them to refrigerate for up to 4 hours. Grill the wings for about ten minutes, flipping them regularly.
2. Red Pepper and Bacon Skewers
This is one of the quickest bbq side dishes and a tasty treat and won't fill up your guests before the main event. They can be prepared in about twenty minutes.
You will need:
6 whole roasted peppers

11 slices of cooked bacon

12 ounces of ciliegine

2 tsp. of extra-virgin olive oil.

32 fresh basil leaves
Once you have the ingredients, top your strips of pepper with bacon, basil and mozzarella. You can roll the pepper around the created filling and secure it with a wooden pick. It's that easy!
3. Bacon Zucchini Fries
Another simple bacon appetizer would be bacon zucchini fries. To create this dish you need sixteen stips of bacon and 4 zucchinis that have been cut into wedges. Wrap each wedge in bacon and grill them outdoors. You need to grill until the bacon is cooked through.
4. Grilled Corn on the Cob
If you're looking for an appetizer that goes well with any bbq dishes, we recommend grilled corn on the cob. This is always going to be a classic and you can enhance your corn with some garlic chived butter made from:
1 garlic clove

Salted butter

2 tbsp chopped chives

¼ tsp. Ground paprika

¼ tsp. Ground black pepper
You'll need to heat your grill to between 450 and 500. Place the corn over direct heat for about five minutes, rotating and cooking for a further five minutes. You'll need to repeat this a couple times for a total time of about 20 minutes.
5. Grilled Beef Skewers
Another choice you can cook on the grill, these are a great choice and quite filling. You'll need to heat a grill to a high temp and brush your skewers with glazing on both sides. The meat needs to be grilled until it is golden brown and cooked to medium-rare.
Why BBQ is a Favorite Fourth of July Past Time
The reason why BBQ is a favorite Fourth of July past time is embedded in the past of the country. Dating back to the 1800's, colonists smoked large animals over fire pits. This usually occurred during the summer months when hunting was a regular occasion.
In the 19th century, political leaders hosted rallies where people shared their opinions by hosting massive barbecues. By the 20th Century, marketers had capitalized on the idea and barbecuing became a social backyard event, bringing people together. It has stood the test of time ever since.