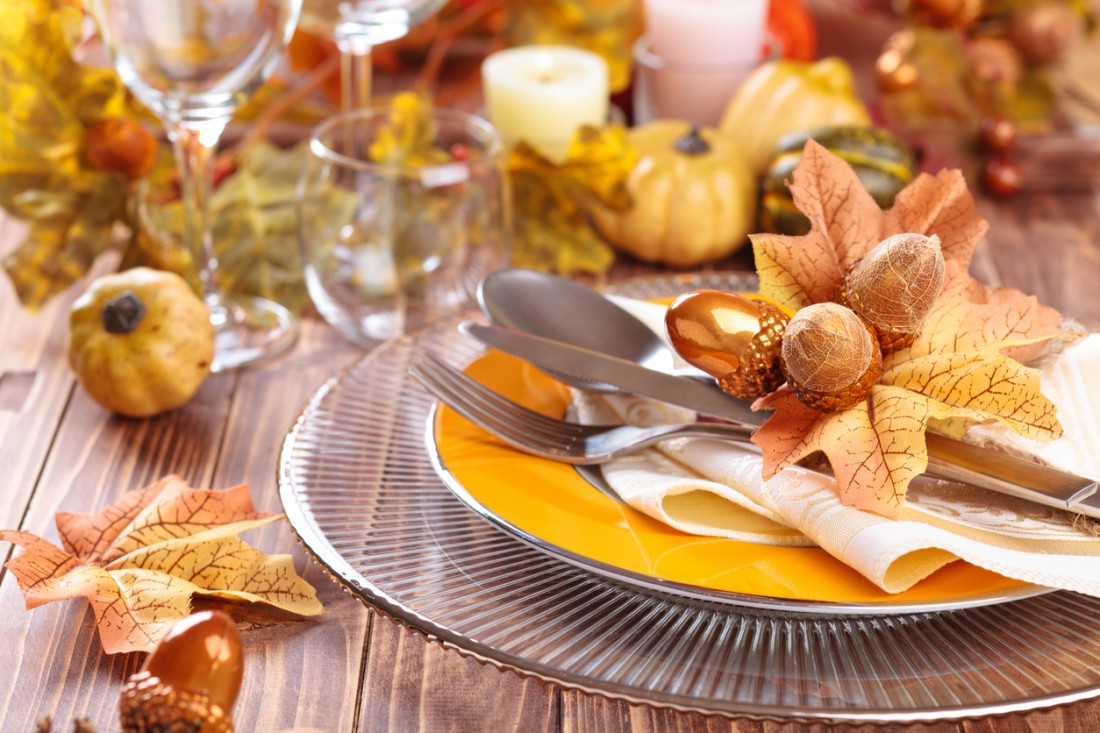 Thanksgiving is known as the holiday meant to look back on everything you're thankful for. Families, friends, and distant relatives gather around the table, enjoy a large home cooked meal, and share memories of good times and "back in the day" stories. One important factor that most statistics don't list is how stressful cooking an entire Thanksgiving dinner can be on the host. Though guests typically bring a dish to pass, there are still a lot of loose ends to tie up to create the perfect meal.
Why not make the holidays easier on yourself by hosting a non-traditional Thanksgiving dinner with Famous Dave's. With our catering services, you'll find you have more time to spend visiting with guests instead of worrying about how long the turkey has been in the oven. Take a look at how our catering services will exceed your expectations.
The Popularity of a Non-Traditional Thanksgiving
According to the New York Post, more than a quarter of Americans are tired of traditional Thanksgiving food. Breaking from age-old traditions, individuals want to see something new at the dinner table this year. Rather than serving turkey, switch things up this holiday season.
We understand that time gets away from everyone, especially at the holidays. An overabundance of party invitations begin to surface, guest lists are created, and the stress of grocery shopping becomes overwhelming. The fact is simple: sometimes you're just too busy to say yes to hosting Thanksgiving. Thankfully, Famous Dave's has a solution to this problem: catering services.
The Options Available at Famous Dave's
Famous Dave's has a huge range of great food available for your holiday event. From slow smoked ribs and country-roasted chicken to sides made from scratch and tender beef brisket, we have all the delicious food your guests will love. Each of our southern authentic dishes will satisfy even the pickiest of eaters' requirements. Take a look at some of our BBQ bundle offerings, designed to feed both large and small gatherings.
Just the Meat Please
Serves eight to ten people and comes with the following:
Two whole country roasted chickens

Two pounds of Texas beef brisket

Two pounds of Georgia chopped pork

Two pounds of hot link sausage

One loaf of Texas bread
BBQ Blowout
Serves 18 to 20 people and comes with the following:
Mild chicken wings

St. Louis-Style spareribs

Georgia chopped pork

Buns

Wilbur beans

Creamy coleslaw
We offer three ways to receive Famous Dave's catering—pick up, delivery, and full service. We recommend going all out for the Thanksgiving season with our full service catering option (available for parties of 75 or more). Our highly-trained team will bring your food, set up the buffet line, serve your guests and clean up, leaving you more time to spend relaxing with your guests.
Thanksgiving with Famous Dave's
Catering with Famous Dave's means an award-winning menu with great customer service. Focus on your guests, enjoy the event, and eat an amazing meal when you choose catering from Famous Dave's. Contact us today to schedule your holiday festivity catering service.