Saint Clair Shores MI's Premier BBQ Restaurant
Famous Dave's is Saint Clair Shores MI's Favorite BBQ Restaurant!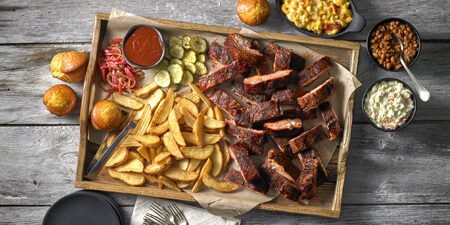 Are you looking for an award-winning dining experience?d You'll find it here at Famous Dave's, the restaurant and catering company with more awards than any other. Our high reputation comes not only from our shockingly good ribs, pulled pork sandwiches, burgers and more, but also from our friendly service and warm atmosphere.
Famous Dave's Detroit started with a passion for excellence and a deep love of barbecue. Elliott Baum, owner of Blue Ribbon Restaurants, a franchisee of Famous Dave's, had a vision to bring the best BBQ in the nation to Metro Detroit. With hundreds of national awards already under its belt, Famous Dave's opened on April 28, 2003 in Westland, MI. Barbecue aficionados and local families waited hours for a chance to pig out on the best darn BBQ ever! Seven months later, the Famous Dave's in Roseville opened its doors.
Download Our Full Dine-In Menu

---
The BBQ Restaurant You Will Not Want to Leave!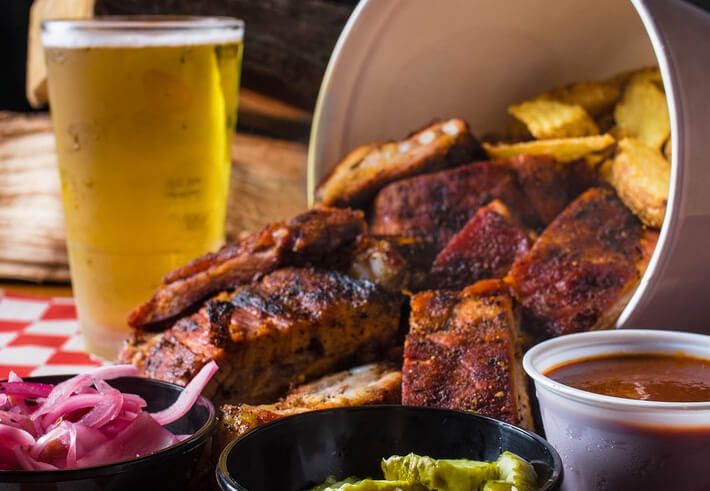 Given the widespread acclaim Famous Dave's has received and the staggering number of awards we've earned to date, you may be surprised to learn that we opened the doors on our first barbecue restaurant relatively recently, in 2003. Since then, we've flung doors wide on barbecue joint after barbecue joint in Michigan, Illinois and Ohio. We smoke hundreds of slabs a day at each eatery, and still can't seem to keep our customers satisfied. They just keep coming back for more ... again and again.
Partially that's due to our atmosphere, which is almost as much a part of our success as our amazing recipes. In addition to melting, perfectly crusted, slow-cooked and grilled creations, we also offer cozy atmospheres with family friendly accoutrements and amenities to please the older crowd as well. Whether you're coming for the environment or the food, you'll be delighted to sit and stay a while. Or all night, up to you! We offer:
Slow-cooked pork, chicken and beef
A rustic and authentic atmosphere with low lighting
Murals and artwork to for the aesthetes among us
Wooden walls and other touches, bringing you back to your roots while you dine
Homemade desserts and from-scratch sides
AND the world's best barbecue
---
Don't Feel Like Dining in at Your Favorite BBQ Restaurant in the Saint Clair Shores Area? Get Our Curbside!
No matter what you're looking for in a BBQ joint, you'll find it at Famous Dave's. Whether you just want to sit down to a nice lunch, cater a huge event in style, grab a pulled pork sandwich before heading back to the mosh pit or anything else, the world's best barbecue purveyors are happy to help you meet that goal. Don't wait any longer to come try out our food, learn why we've become known as the best around, and have a wonderful time with your friends, family or even just a good book. No matter what company you opt for, we're pretty sure you and BBQ are going to experience a serious bonding moment.
Once you experience Famous Dave's, you'll want it again and again. We promise.
---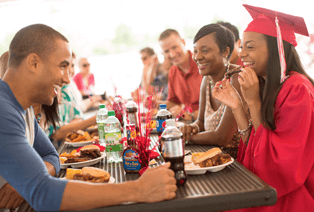 Catering
Treat your guests to something original! Famous Dave's caters events of all sizes and types. From outdoor weddings, graduations and birthdays to corporate events, luncheons and celebrations. We provide exceptional food, attention to detail and amazing service for you and your guests.
---
Stop by our BBQ Restaurant near Saint Clair Shores today to see what the buzz is all about. Delectable BBQ food for the entire family!
Find a Great BBQ Restaurant Near You